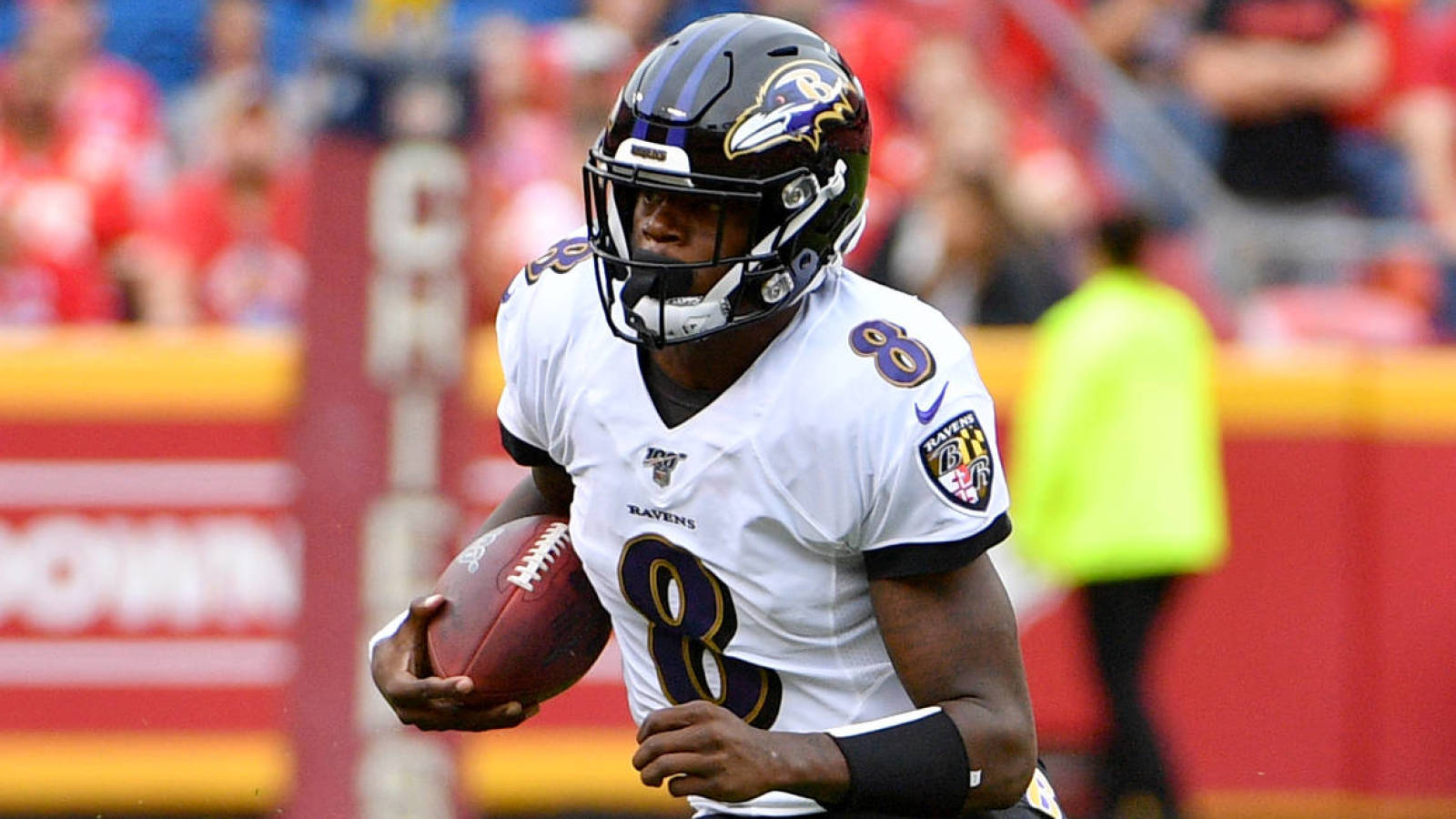 Chiefs defensive end Alex Okafor is lucky his ankles are still intact. Jackson legitimately tried to end the veteran on this play.
The second-year quarterback has been so impressive through the first two-plus weeks of the season.
In fact, he's now one of the best quarterbacks in the game. The progression we've seen from a season ago has been eye-opening.