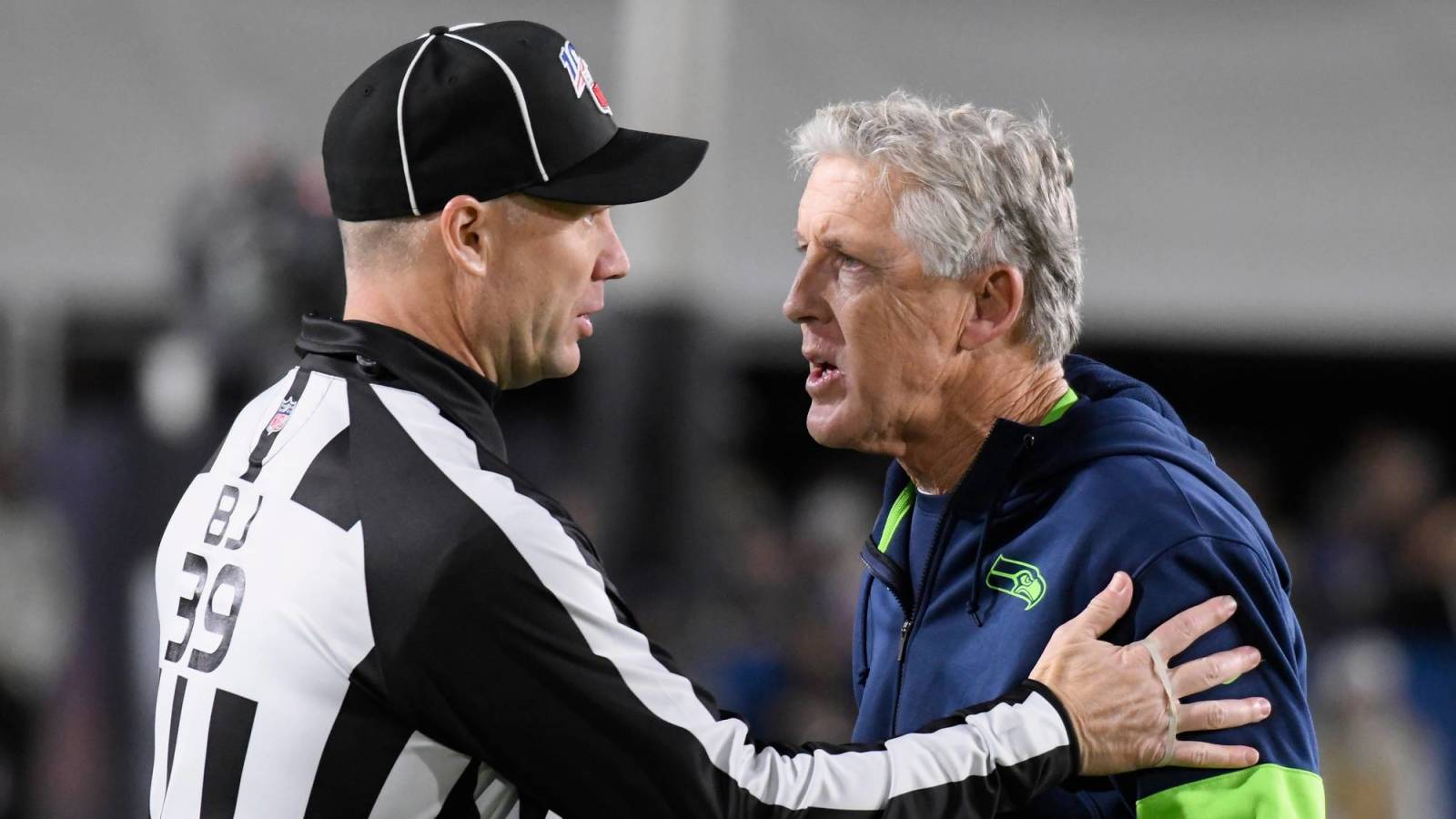 Pete Carroll was furious after a spot by the referees gave the Green Bay Packers the win in Sunday night's divisional playoff game.
Down 28-23 late against the Packers, Carroll's Seattle Seahawks punted with 2:41 left rather than attempt a 4th-and-11 from their 36. They allowed Green Bay to get one first down on a third-down play. Then on the next third-down play, Aaron Rodgers completed a pass to Jimmy Graham, who was tackled near the first-down marker.
There was a big question about whether or not Graham got the first. A favorable spot on the field gave Graham a first down, but the spot was reviewed. The first announcement stated that the ruling had been upheld. Then the officials said they looked at more video, which also confirmed the spot.
Carroll was furious over the announcements.