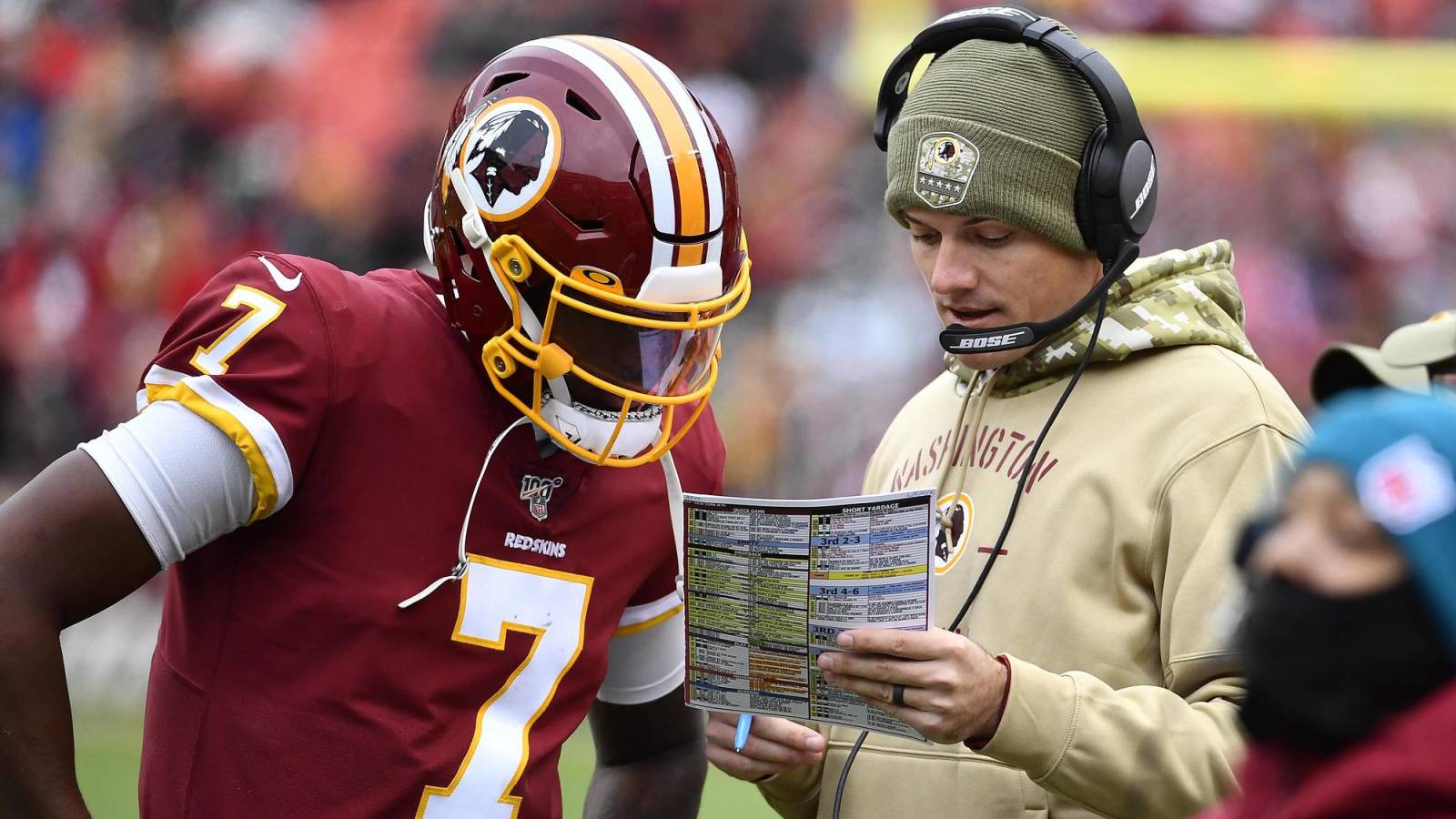 Dwayne Haskins was among the many left moved by an emotional video shared by Alex Smith's wife on social media this week, and the rookie signal-caller issued a tweet in which he said he is "blessed" to have Smith as a teammate.
On Monday, Smith's wife Liz shared an inspirational video that chronicles her husband's progress in recovery after fracturing both the tibia and fibula bones in his leg during a Week 11 game last season. The timing of the post made the footage resonate even more as it was shared on the one-year anniversary of Smith suffering the catastrophic injury.
Along with the fractured bones, Smith dealt with infections and underwent an astounding 17 surgeries in the wake of an injury that carried possible long-term risks beyond it potentially ending his NFL career.
The video shared by Liz Smith details the remarkable progress her husband has made in recovery, and Haskins praised his teammate in a tweet in which he shared the video as well.
"This man, is one of the best people I ever been around," Haskins wrote of Smith. "Blessed to be able to call him a teammate."
It remains to be seen what comes of Smith's future and whether or not he will ever play again, but it appears he's making every effort to stage a remarkable comeback.
That uncertainty further clouds Washington's already murky situation at quarterback, although it merits noting that the team did use a No. 15 pick in the 2019 NFL Draft to select Haskins, who clearly holds Smith in the highest regard.