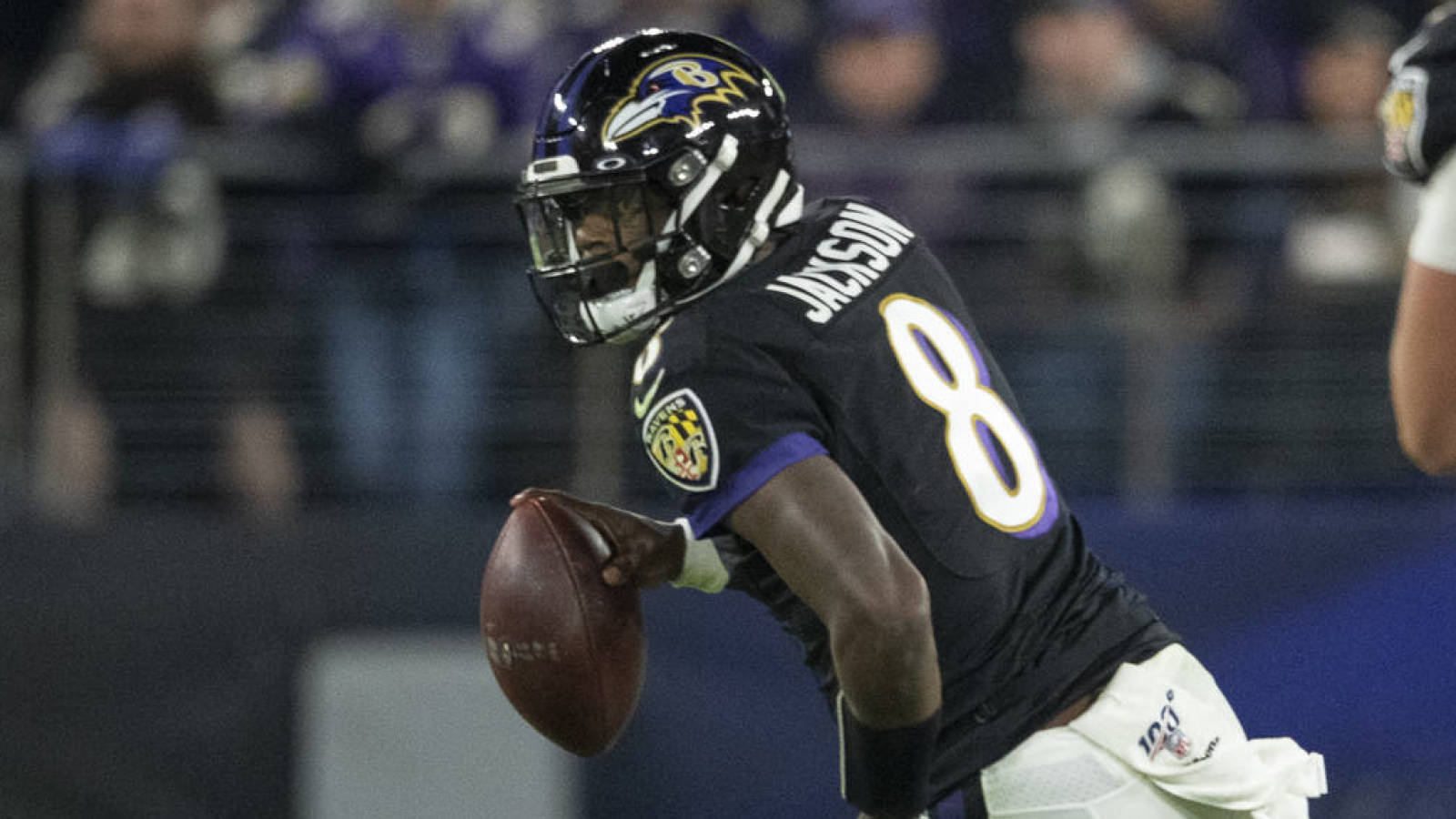 NBC analyst Cris Collinsworth divulged on Sunday night what he thought was a tip about Lamar Jackson's playing habits.
During the fourth quarter of the Baltimore Ravens-New England Patriots game, Collinsworth shared that when Jackson grabbed the towel that was hanging on the back of his belt, it usually meant the quarterback was getting prepared for a passing play. And when he did not grab the towel, it was a running play.
Right after Collinsworth shared the tip, which he acknowledged might have been unique to this game, Jackson did not grab his towel, and the Ravens ran the ball, following the pattern established by the analyst.
After that play, there was a timeout.
Then Jackson grabbed his towel two plays in a row and handed it off two plays in a row, leading Collinsworth to state that the tip was "busted."
Collinsworth further speculated that someone heard the tip on the broadcast and passed it along to the Ravens to share with Jackson so he would break the pattern, much like Stephen Strasburg was able to do in the World Series.
If Jackson was consistently tipping his calls, that didn't seem to help the Patriots, who allowed 210 yards and three touchdowns on the ground. Maybe that will help them prepare for another future meeting between the teams. Baltimore definitely got the edge in this one winning 37-20.