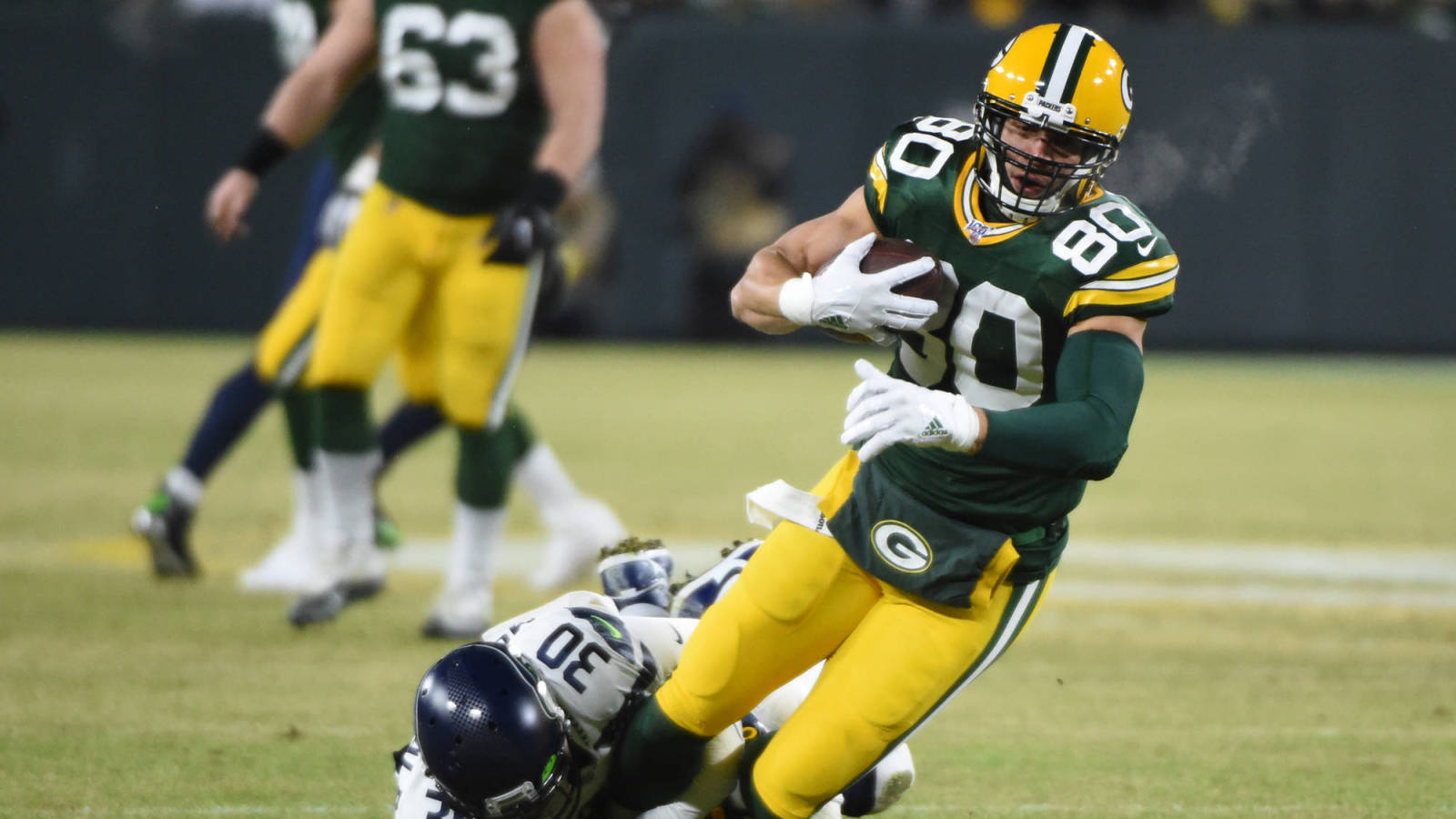 The Green Bay Packers reached the NFC Championship Game under somewhat controversial circumstances after a questionable spot at the end of Sunday's gave them a game-clinching first down.
Facing a key 3rd-and-9 at the Seattle 45 with two minutes left, the Packers needed one more first down to clinch the game since the Seahawks only had one timeout remaining. The Packers put the ball in the hands of Aaron Rodgers, who threw short of the marker to tight end Jimmy Graham. Safety Lano Hill tried to wrap up Graham short of the marker, but Graham was given the first down by the initial spot.
As the spot was scrutinized, it looked very iffy.