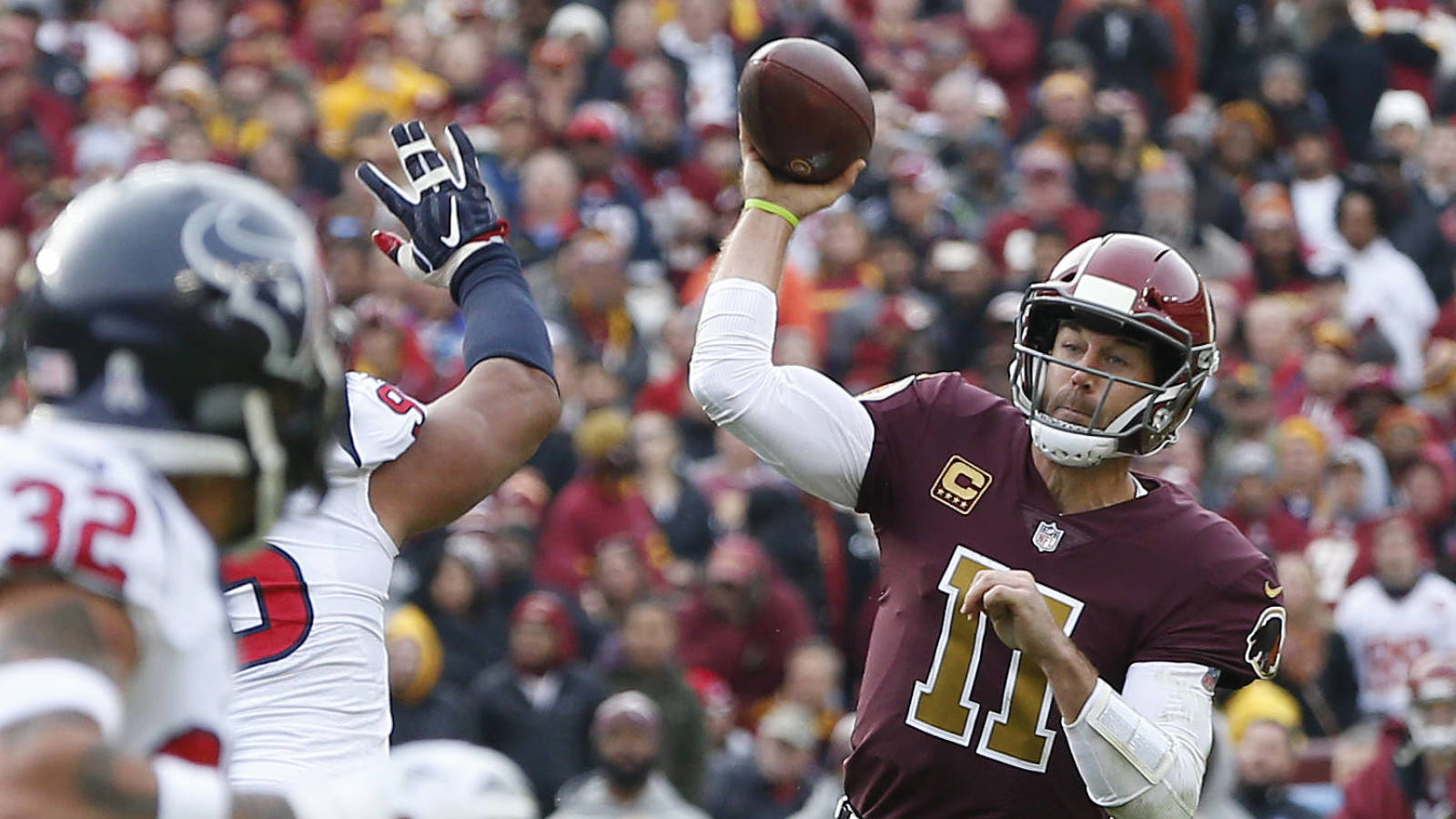 It was no secret that Washington Redskins quarterback Alex Smith suffered severe complications stemming from his Nov. 2018 leg injury. Only now, however, are we learning how close Smith came not just to losing his career but losing his life.
In an interview with Jeremy Schapp for ESPN's "Outside the Lines," Smith detailed having to decide on whether to try to save his leg after battling sepsis as a result of the leg break, adding that he was "very much lucky to be alive."
Smith had a compound fracture, which opened the door to infection. When he contracted sepsis, he was heavily sedated as doctors tried to save his life. Weeks later, he was forced to make a decision on whether he wanted doctors to try to save his leg.
"Next thing I remember is waking up several weeks later faced with the decision of amputation or limb salvage at that point," Smith said, via Stephania Bell of ESPN.
Smith's leg was saved, and several surgeries later, he is doing much better. The quarterback is prepared to at least try to mount an NFL comeback.
"There's enough there that I can go out there and play," Smith said. "Knowing that, yeah, failure is a possibility … I need to prove that I can come back and play quarterback in the NFL, and if I can do that, that would be great and it'll get figured out."
Smith has clearly made incredible progress roughly 20 months after the injury. Given all that he went through, the fact that he can even think about returning to the NFL is a miracle. Even if he doesn't make it back all the way, he should be able to live a fairly normal life. Considering the near-death experience he went through, that's worth applauding.